SMOC Park Lyndon North
November 12th 2017 12:00pm - 3:00pm
Course Maps
No course maps posted yet.


Organizers: Steve Simpson (Event Director), BJ Foster (Event Director)
Map: Park Lyndon
SMOC will return to Park Lyndon for the first time since 2014!
Parking: Meet start will be at the shelter at the Park Lyndon North location, there's room for a couple dozen cars. There will be additional parking just east and south, across N. Territorial at Park Lyndon South, that can hold another couple dozen cars. If you park at the south location, take the trail connector directly north of the south parking lot and then west to get to the start location. It's approximately 250m. Below is the link to the Park Lyndon details to familiarize yourself further with it. We will have regular courses White thru Red, with starts beginning at 12pm.
Pre-register: Please pre-register to the right to help us plan the proper number of maps and snacks. $5 per map for members / $10 per map for non members.

Livelox - Record during the event via the Livelox app or upload GPS tracks afterwards to the below link. Members get an included subscription to be able to view multiple tracks at once.

https://www.livelox.com/Events/Show/29189/SMOC-Par...

Practice Lesson: 11:30am. Please pre-register and arrive early to begin on time.

Last starts: White 2:15pm, Yellow 1:45pm, Orange 1:30pm, Green 1:15pm, Red 1:00pm (If you have conflicts, please contact me directly and I will accommodate where possible)

Lesson - 1km trail toop (Guided)
White - 1km trail loop with 2 optional additonal small loops (Unguided)
Yellow - 3km, tour of both Park Lyndon South and North trail systems, all CPs visible from trail.
Orange - 4.9km, extended tour of both Park Lyndon South and North trail systems, some CPs will be off trail, but near large features
Green - 5.6km, will travel to Park Lyndon South and North, as well as connect to the never before used southwest area of Pinckney Rec. You will have a 500m jaunt along N. Territorial along the shoulder, PLEASE BE CAREFUL, while traffic should be light on a Sunday, it is still a major road. There will be 2-3 marshes to cross, which I have just recently done that I was able to keep dry feet with gortex shoes. I expect by November they will be even dryer and firmer, but if you are at all bothered by the potential for wet feet plan accordingly. Navigation will need to be on point, as there will be certain gaps to shoot, to avoid less than ideal terrain.
Red - 7.4km, same as Green, except will get the full treatment, with 5 extra CPs. Optional course challenge. Find the below special item on the course AND take a selfie with it AND have the fastest split on the leg, to win a $25.00 gift card.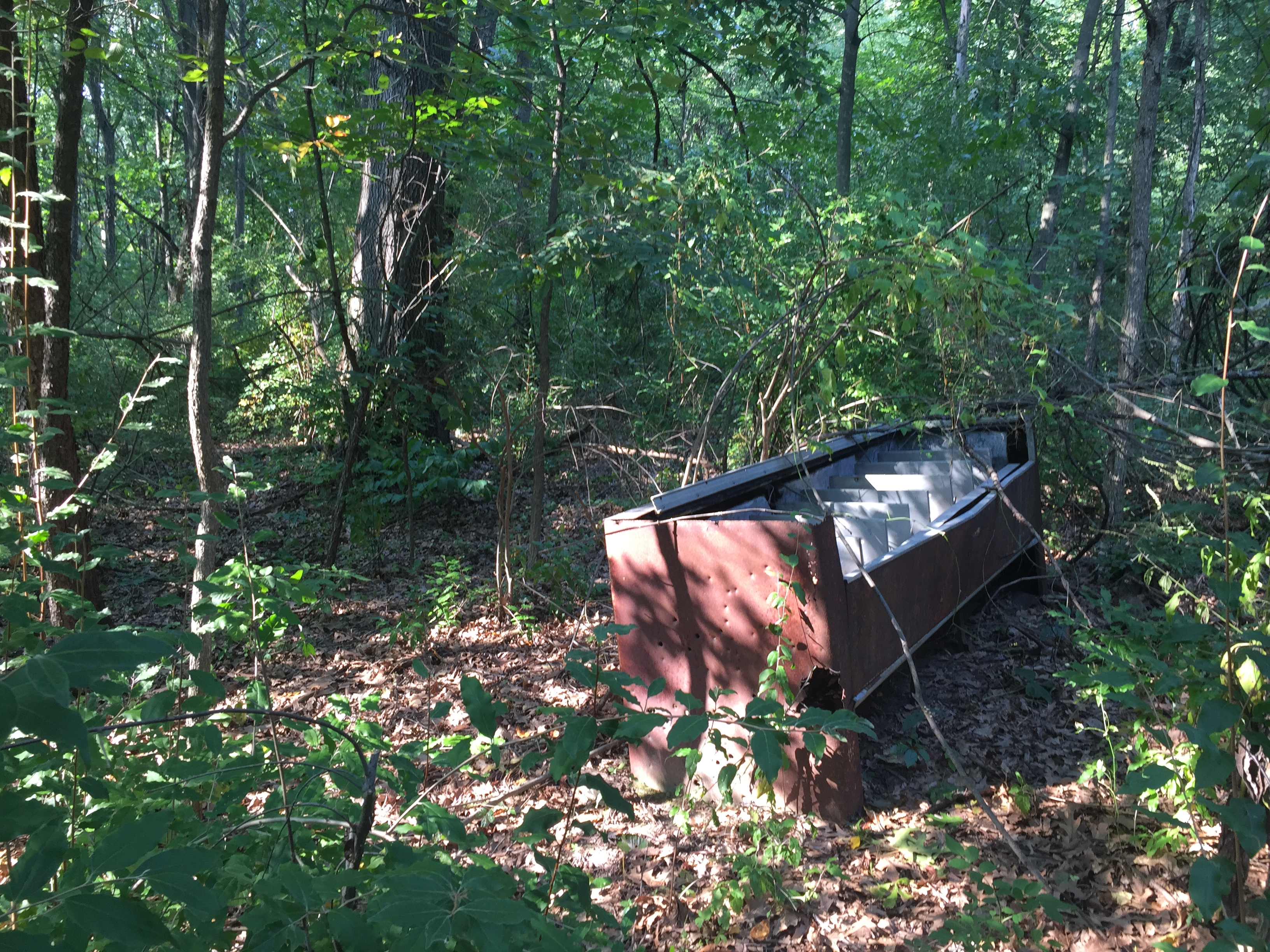 ---
Location