Holly Recreation Score-O
December 2nd 2018 11:00am - 1:00pm
Organizers: Ken Lemieux (Course Planner), Clinton Adams (Event Director)
SMOC debut at Holly Recreation Area!
Early Registration shuts off Friday 11/30 noon:
Member cost $7
Non-Member cost $12
Extra maps $5 each
Day of Registration:
Member $10
Non-Member $20
Extra Map $10 Each
This is a great course for beginners through experts as you can take a leisurely hike and learn some basics of orienteering...or go all out and try to clear the course.
The campground closes the week before, so racers will have access to the area. Start/finish at the organizational campground. Michigan Recreation Passport required.
30 checkpoints, find as many as you want/can in any order you like, just be back before the buzzer!
10:00 am: Check in begins
10:30 am: Maps out for planning
11:00 am: Go!
1:00 pm: Stop!
Prior to becoming a state recreation area in 1946, Holly Recreation Area was farmland. As such, you will see a lot of ruined rock walls that used to be property lines, On the map, you'll want to become familiar with these symbols: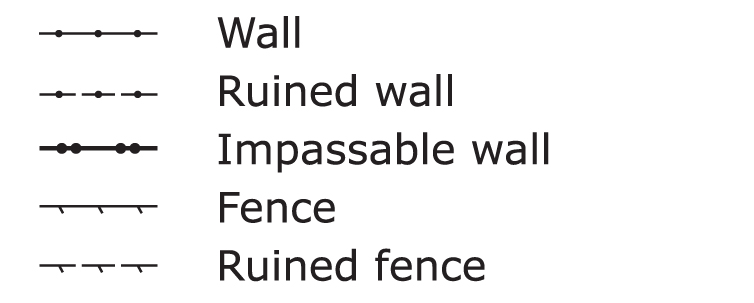 ---
Location