2023 Dancing Willows - Harvest Festival
August 19th 2023 3:00pm - 6:00pm

Dancing Willows Farm again welcomes SMOC - Southern Michigan Orienteering Club (www.smoc-runs.com). Beginner level, no experience needed, friendly terrain/features and FREE!
While free, please pre register to help inform map counts and reduce timing system work. Please sign up by 11 pm Friday to give us time to get ready.
It's a short course just to give you a feel for what SMOC meets are like if you have interest in upping your outdoor fitness, training, and navigation skills. Do as little as you want or the full course is roughly 25-40 minutes. The great thing about orienteering is you don't have to run, it's completely fine to do at your own pace! There will be electronic scoring so you get instant results, compare how you did against others if you have a competitive side!

Harvest Festival at Dancing Willows Farm - 230 N. Dancer Rd, Dexter MI 48130. 3pm-6pm. (Grateful Dead Cover Band - Deadicated go on at 6)
Orienteering is free, however if you are partaking in the Harvest Festival - Music / Artists, then a $10 donation is suggested. 2.4k - 19 Flags Yellow Course - Training/Fun Run. Terrain is largely open/trail/farm field, so orienteering clothing/shoes is not required. Come out and support a local farm and community center! 2023 Harvest Festival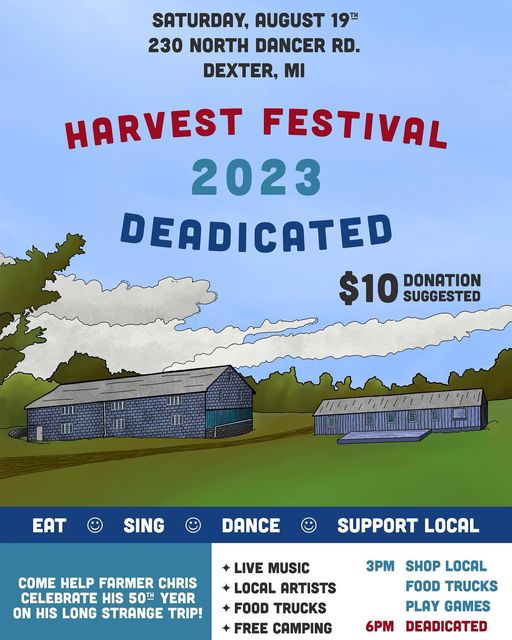 ---
Location